Posted on 09.14.13 in Events, Hip Hop, Writing by MK Asante
Buck in LA [Photos + Video]
Had an amazing event (9/10/13) at the LA Central Library as part of their ALOUD series.
ALOUD brings together today's brightest cultural, scientific, and political luminaries with the curious minds of Los Angeles.
The event was moderated by my homie Jeff Chang (author of Can't Stop, Won't Stop) and featured a reading, discussion, Q&A, book signing, and a special guest musical performance.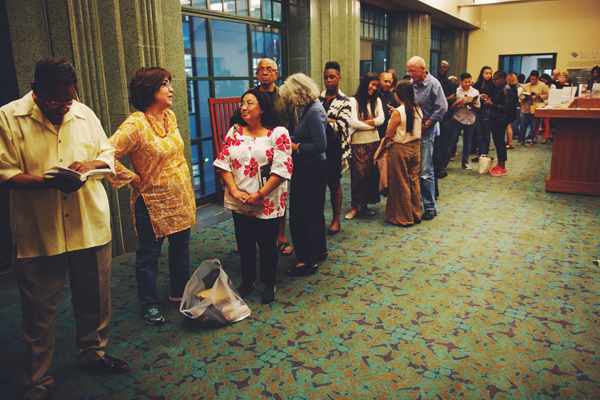 The line to get in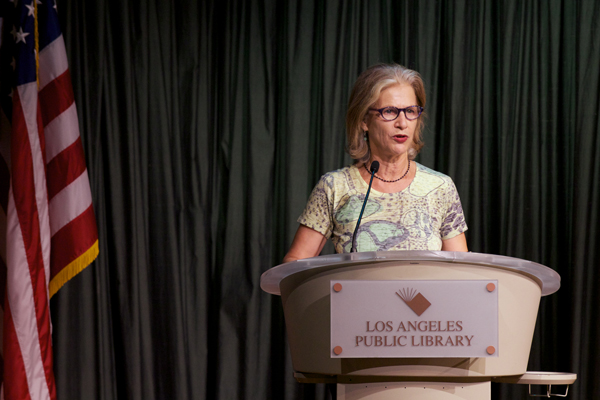 Intro by Louise Steinman, curator of the ALOUD series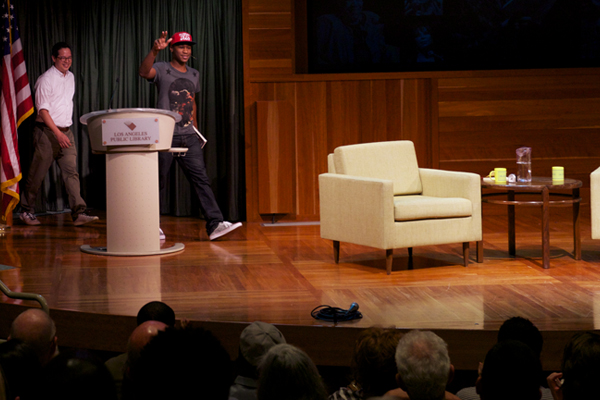 What up, good people?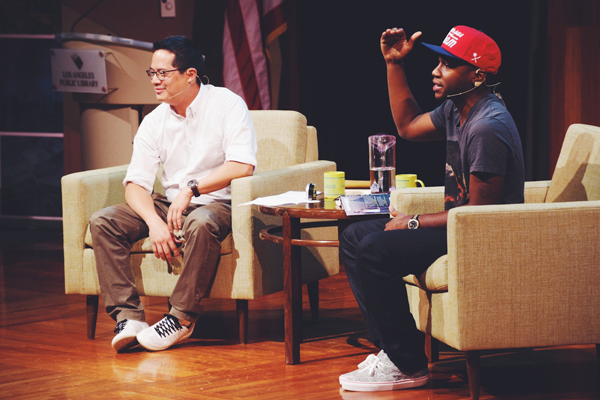 Jeff Chang, moi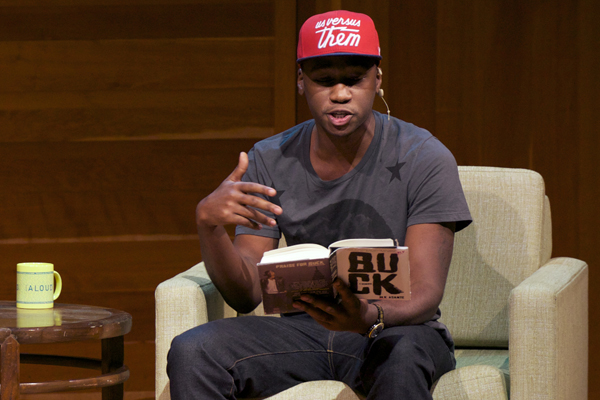 Reading a passage from Buck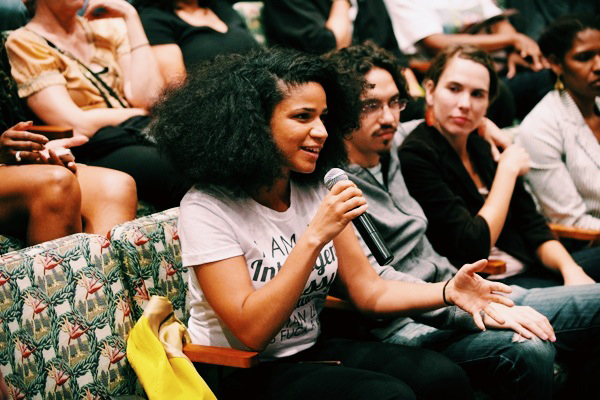 Q&A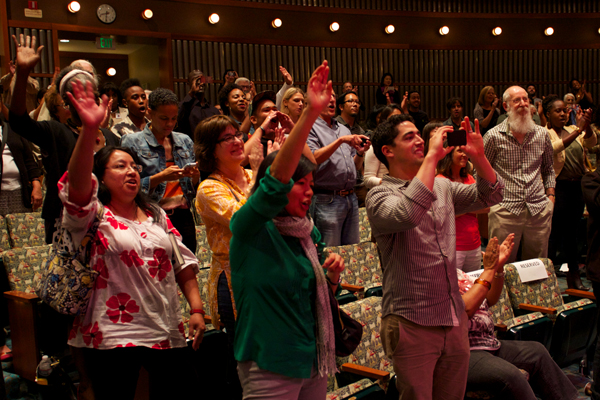 Make some noise for …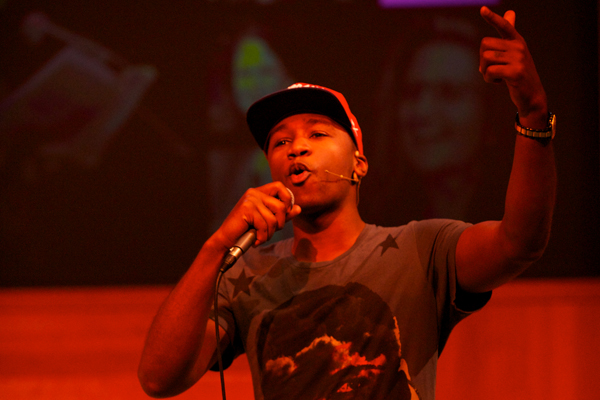 Drop that beat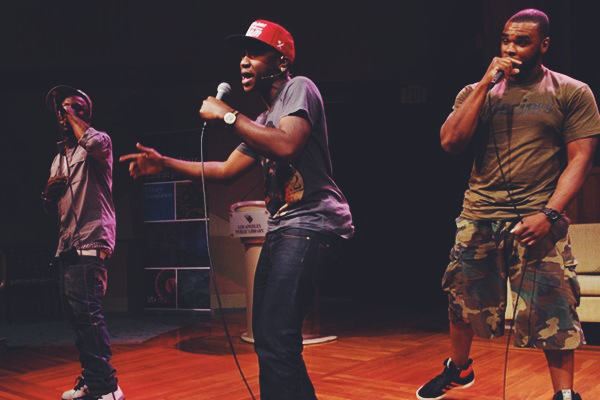 Surprise performance: "Godz N The Hood" featuring Ras Kass, Bishop Lamont, and Talib Kweli
Jeff Chang capturing the performance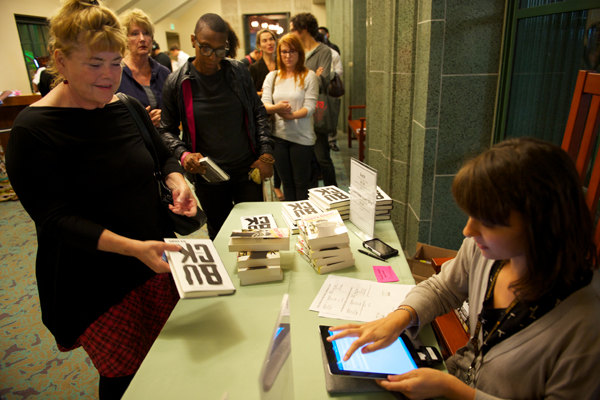 People gettin Buck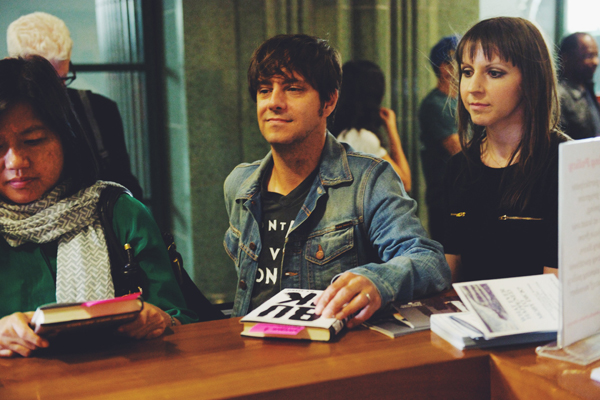 Book signing line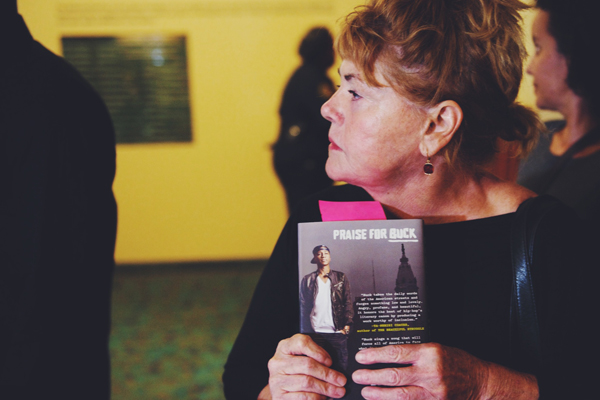 The Buck clutch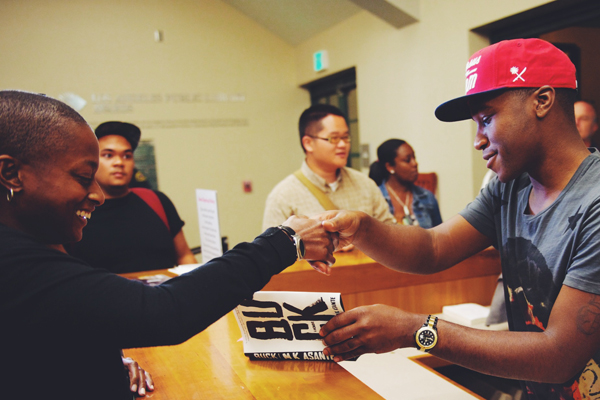 Book signing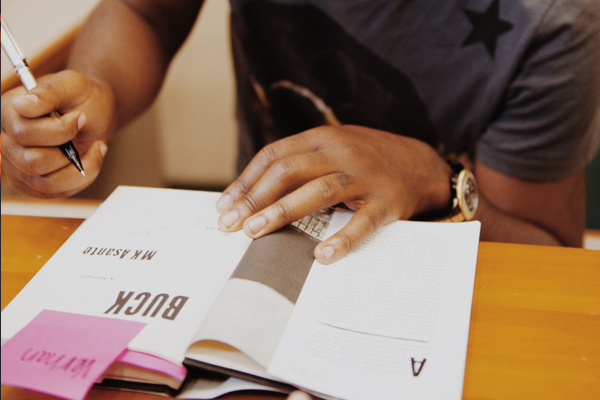 One Love!
-MK
---